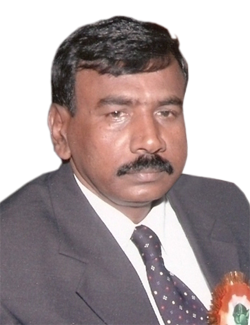 I want to welcome you to Ravi College, a regional institution in Kolar that is part of the Bangalore University. We are ready for you in our classrooms and laboratories, in our field and service learning experiences.

Accept this invitation to take full advantage of every enriching academic and student service available to you ACCESS to an affordable, high-quality college education and SUCCESS in an environment where faculty, staff and administrators are dedicated to engaged, empowered teaching and learning.

We all take educational access and success seriously. We've been doing this work for 11 years, since the College opened in 2003.
Truly
Dr. E. Gopalappa
M.A., B.P.Ed., Ph.D.,
Secretary
Ravi Educational Institution ®